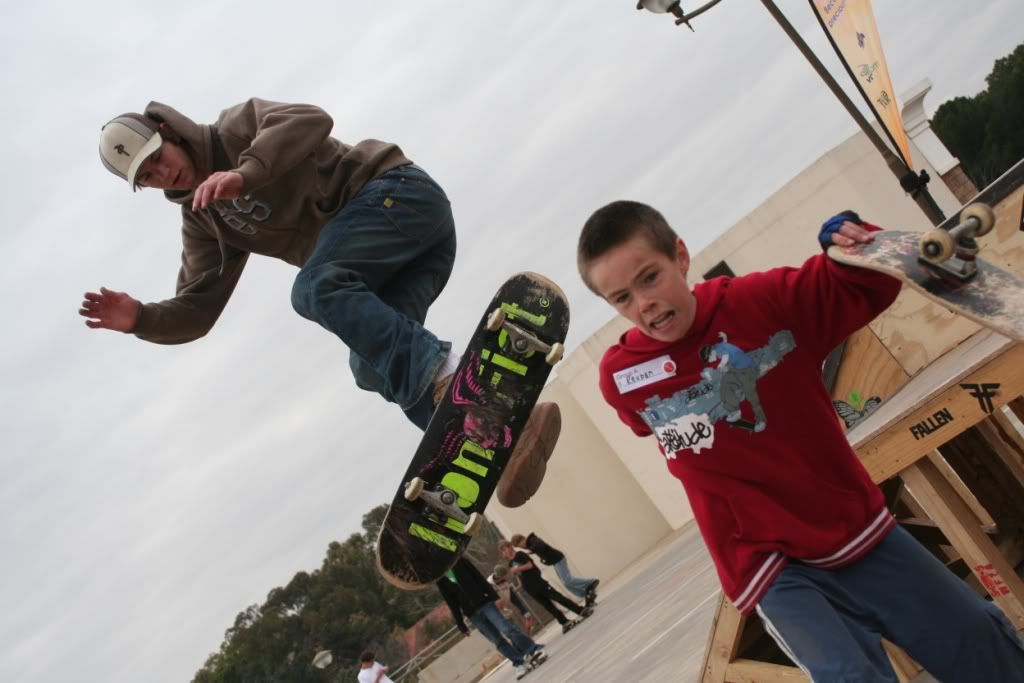 "Vreesloos", sê een toeskouer.
"Pret en 'n uitdrukking van vryheid," sê die
skateboarder
.
Die geluid van talle
flips
en
grinds
het die naweek vanaf Mimosa Mall in Bloemfontein se parkeerarea opgeklink toe
skateboarders
van "
all
over
" bymekaargekom het om mekaar se vernuf in die Billabong/Revolution Skating kompetisie uit te daag.
Skateboards is geknak, 'n staalramp is gebreek en 'n hele paar bloukolle en skrape is opgedoen.
to be continued... moet eers koffie gaan maak, sorry. Sondagoggend by die werk..